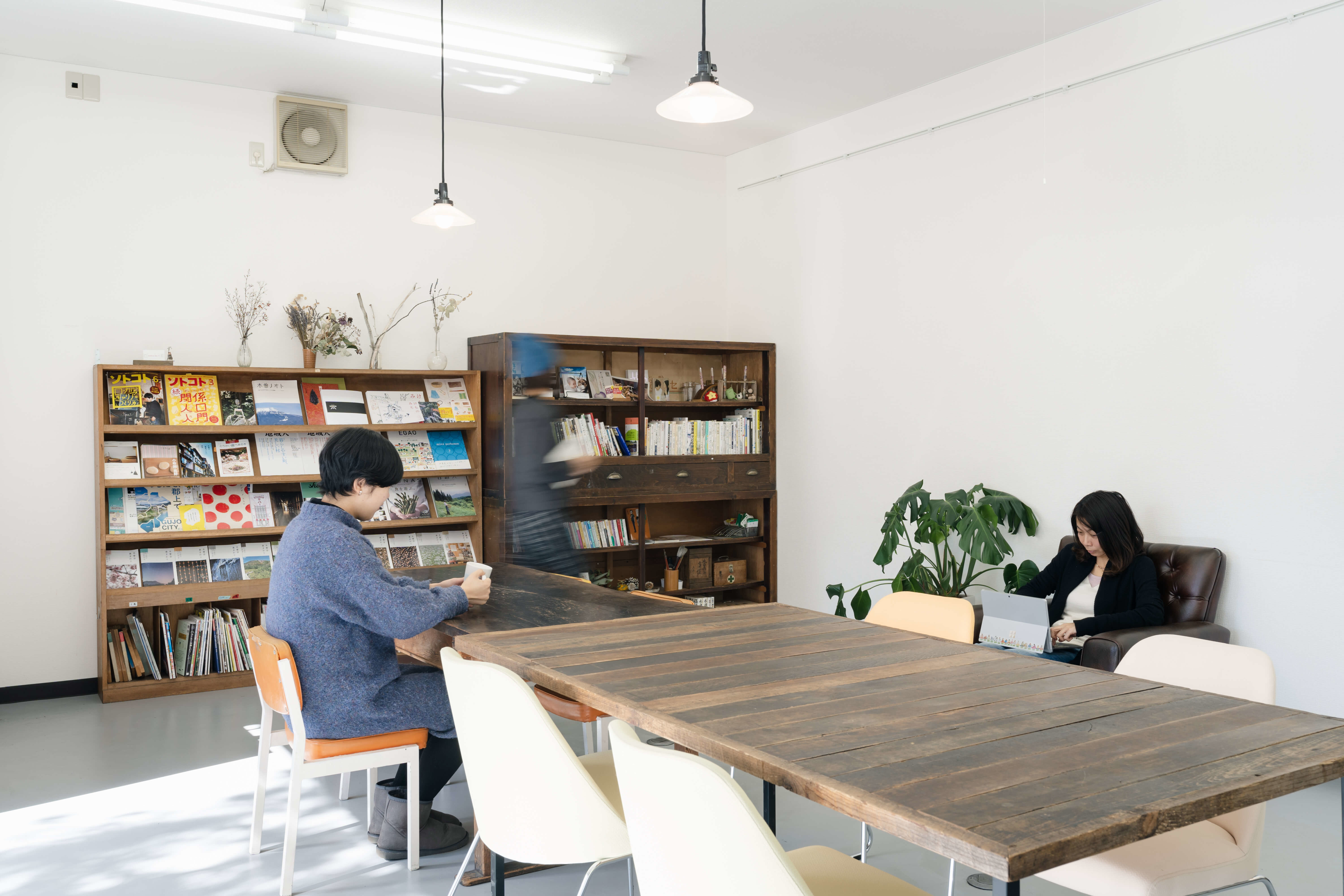 ---
Contact
---
0264-24-0215
Office hours 10:00-18:00
info@flatkiso.com
Surrounded by the intact mountains of Kiso in Nagano, Flat Kiso is a co-working space, which also offers satellite offices. ('Flat' in Japanese means casually popping in.)
As a result of advance in information technology, now we all can work remote. Flat Kiso offers the same job environment as you enjoy in the urban area, while serving as the platform for connecting local businesses, freelancers, students and residents. Meeting new people, making new connections, you can create 'the business in new style' here.
Let's get started in Flat Kiso – to redefine the way you work.

1st floor – creative area
1st floor – is a coworking space, available for anybody who want to pop in ('flat' in Japanese). You can enjoy different varieties of seminars and workshops for redesigning the lifestyle; one example for the topic is 'local food'. For all who like to learn; young and old; from the local residents to the residents outside Kiso or outside Japan; from workers, students, to homemakers, Flat Kiso is the perfect place to associate and communicate.

〇 Co-working space Facility ↓
 https://flatkiso.com/creative_area/facility/

〇Rate plan ↓
 https://flatkiso.com/creative_area/services/

2nd floor – Office Area
2nd floor –offers satellite offices and conference rooms. We hold seminars also in here. This is the perfect place to redefine how you live or how you work, while serving as a platform to communicate, co-learn and co-create, mixing those from urban area and those from local area.

〇satellite offices Facility / Rate plan ↓
 https://flatkiso.com/office_area/services/
Contact us
Flat Kiso
〒397-0001
5122 Fukushima, Kiso-machi, Kiso-gun, Nagano
TEL : 0264-24-0215
Holidays (1st floor) : Sundays
Copyright © Flat Kiso. All rights reserved.
---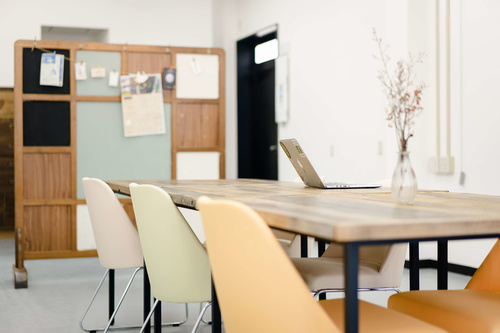 ---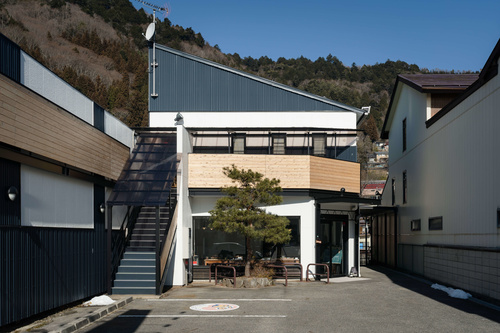 ---